IMPORTANT  –   PLEASE READ THIS SECTION BEFORE PLACING AN ORDER   
 DYNAMIX INTERNATIONAL IS NOT EXPERIENCING ANY ORDER FULFILLMENT OR DELIVERY ISSUES!
WE ARE IN THE PROCESS OF EXPLORING NEW PAYMENT OPTIONS WHICH ALSO INCLUDE THE POSSIBILITY OF ACCEPTING DEBIT & CREDIT CARDS ONCE AGAIN.
WHILE WE DO THIS WE WILL NOT BE ABLE TO ACCEPT PAYMENTS TO ANY OTHER UK/EURO ACCOUNTS SO WITH IMMEDIATE EFFECT, PAYMENTS TO MONESE OR THE ESTONIAN IBAN ACCOUNT ARE NOT AVAILABLE.
PLEASE ENSURE THAT YOU USE ONLY ONE OF THE PAYMENT OPTIONS LISTED ON YOUR ORDER CONFIRMATION AND DO NOT USE ANY PREVIOUSLY USED UK OR EUROPEAN ACCOUNTS TO MAKE PAYMENT UNTIL FURTHER NOTICE. WE WILL NOT ACCEPT ANY RESPONSIBILITY FOR PAYMENTS MADE TO INCORRECT ACCOUNTS.
---
(PLEASE DO NOT REQUEST INDIVIDUAL PAYMENT RECEIPT CONFIRMATIONS)
ONCE WE RECEIVE YOUR PAYMENT AND YOUR ORDER IS PROCESSED, YOU WILL RECEIVE AN EMAIL CONFIRMING THAT YOUR ORDER HAS BEEN PLACED ON A SHIPPING LIST. TRACKING NUMBERS FOR SHIPPED ORDERS ARE ALSO PROVIDED IN AN INDIVIDUAL EMAIL    
PLEASE ENSURE THAT YOUR ORDER NUMBER IS INCLUDED AS THE REFERENCE WHEN MAKING PAYMENT TO OUR BANK ACCOUNT
THE DYNAMIX FACEBOOK GROUP CAN BE FOUND HERE
DYNAMIX INTERNATIONAL is owned and operated by a PrEP activist who works closely with and also supports other PrEP activists and PrEP groups around the world. This support includes providing free batches of PrEP as well as cash subsidies. Our aim is to make PrEP accessible and affordable to as many people as possible in as many countries around the world as possible. DYNAMIX INTERNATIONAL is also engaged in fighting HIV stigma; and funding the promotion of education and increasing awareness of the U=U message.
Purchase-PrEP Online in 3 easy steps...
Select your shipping country below & add products to cart.
Please make sure that you are purchasing a product that ships to the country you are wanting delivery to.
Checkout.
Please make sure you enter your shipping/delivery address correctly including post code.
Payment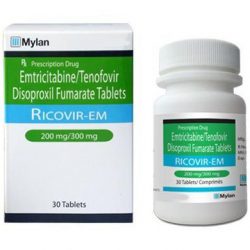 Select your shipping country below:
All DYNAMIX INTERNATIONAL orders are shipped using reputable couriers and postal services, all offering tracking facilities. Currently, our orders are shipped from Singapore & India. 
Our generics are manufactured under licence and have FDA and WHO (World Health Organization) approval in their own right as well as being subjected to regular quality control processes.
To comply with customs regulations in various countries, any orders of more than 3 months' supply may be split into more than one shipment. DYNAMIX INTERNATIONAL does not accept returns or provide refunds on any orders. 
It is your responsibility to monitor the tracking of your order and to ensure that delivery is facilitated.